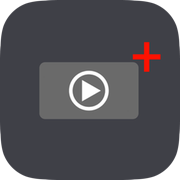 The Apple Watch is here! Well so says Apple's web site, but it's not here for everyone.
Regardless, I was able to order as soon as they were released and thankfully, I was one of the lucky ones to receive the Apple Watch on launch day. The least I could do was to create an Introduction to Apple Watch tutorial whilst I get to grips with the device.
In this introductory show, I take a look at basics of operating the Apple Watch and start to explore some of its features. The Apple Watch and the corresponding App on the iPhone are remarkably expansive in the number of features, especially with it being a version 1 product. It may take a while to do it justice!
Introduction
Pairing The Watch
Basic Watch Functions
Changing Watch-faces
Navigating Apps
Glances
Notifications