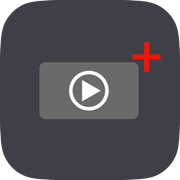 This week's tutorial takes you through a clean install of 1Password and Dropbox as well as describing some of the changes brought about by the introduction of the new 1Password Safari Extension.
1Password is the ultimate Password and Identity Manager for the Mac, but bringing it to Lion was not without it's challenges.
Due to changes brought about by Lion and the new version of Safari, Agile Bits have had to re-write parts of 1Password and the essential Safari extension. This extension allows you to access your 1Password data from inside Safari, and allows you to seamlessly login to various websites and services with just a few simple keystrokes.
With 1Password now being available via the Mac App store, you can install it on all your Macs, and with a free DropBox account, sync all your 1Password data easily and securely. If you're a mobile 1Password user, this also allows you to sync your data across all your iOS devices too (not forgetting your Windows machines).
This episode is a refresher on using 1Password as well as a peek at the features and functionality of the newly redesigned Safari extension.