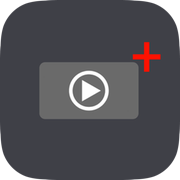 [Originally published Aug 2008] It's here! One of the most eagerly anticipated applications for both the iPhone and iPod Touch is here - 1Password
Regular viewers will know that 1Password is one of my favourite apps for the Mac and I use it each and every day to manage my passwords, my internet identities and also to protect me against phishing scams. Although, previous versions of 1Password offered support for the iPhone via Safari bookmarklets, I've been longing for the day when a native 1Password application would be available for my iPhone. Much to my delight, a few days ago, Agile Web Solutions released a native iPhone/iPod Touch 1Password application via the iTunes App store. What's really amazing is that the App is a free download!
In its standalone form, it allows you to keep a secured database of your usernames and passwords (and notes) for your commonly accessed websites. However, its real power comes when you combine it with the 1Password desktop application (available from Agile Web Solutions). 1Password for the iPhone allows you to sync over WiFi with your desktop 1Password data, giving you access to all your stored URLs, usernames, passwords and secure notes in your pocket! Just configure the iPhone application to securely connect to your Mac over WiFi and transfer all your invaluable web data to the iPhone or iPod touch.
This show covers:
Installing the iPhone Application
Setting up the 1Password Desktop Application for Sync
Configuring the iPhone Application
Syncing your 1Password data
Accessing your Logins
Using your Logins
Using the 1Password Mini Browser
iPhone 1Password Settings
Accessing Secure Notes on the iPhone
In addition, the first part of the show covers a few of the major changes to the Desktop application since we last looked at it back in December. These include:
Additional AntiPhishing Support
New Autosave prompt in Safari
Go&Fill HUD in the Web Browser
Along with some invaluable preparation tips you need to undertake before syncing your iPhone or iPod touch with 1Password for the first time. Correction: One slight error in the screencast - The keyhole icon in the mini browser is in fact the list of ""Logins available for the current website"" not the current open browser sessions. Mind you, the developers like that idea, so you never know!