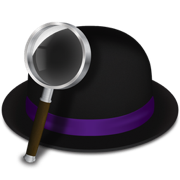 Alfred v2 has just been released, and this week, it's part 1 of an Alfred v2 Masterclass!
Alfred v2 has been re-written from the ground up to be faster, more efficient and easier to use.
According to the Alfred blog, less than 15% of Alfred v1"²s code was reused and every feature has been carefully improved. In addition, they've added in some neat new features, including WorkFlow, a highly customisable replacement for Extensions and Hot Keys.
This week, I start from scratch and take you through some of the basics of Alfred, cover some of the changes, and demonstrate how to customise Alfred's default behaviour.
This full tutorial includes sections on:
Installation & Upgrade Considerations
Why You Need The Powerpack!
Using Alfred - The Basics
Configuring Default Results
Searching and Opening Files in Alfred
Navigating Your Files & Folders
Configuring the Action Menu
Actioning Multiple Files - The Buffer
Web Search in Alfred
1Password Integration