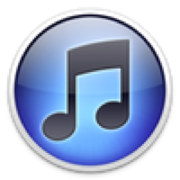 iTunes Match is Apple's unique service that allows you to access your iTunes music collection in the cloud, from any supported device - Mac, iOS or Apple TV.
It does this by analysing your existing music collection in iTunes, and seeing which tracks you have, match the tracks held online in Apple's huge iTunes library. If it finds a match (and some other criteria are met), Apple will allow you to access those matched tracks, without having to upload your music. If it can't find a match for a track, it will upload just those unmatched tracks.
Once the matching and uploading process is finished, you can then access all the tracks from up to 10 devices.
Even better, the matched tracks are available in DRM free, 256kbps versions, regardless of the bitrate of the original version. You can even delete the originals, and re-download the higher bit rate tracks, provided you've taken the necessary precautions of course!
This tutorial takes you through the intricacies of setting up your iTunes music collection with iTunes Match, walking you through the entire process, as well as guiding you in the preparation of your music library, before you even start the iTunes Match process. You can save yourself hours of matching and upload times and bandwidth, by following some simple guidelines in advance.
Despite your best efforts, the matching process is most likely to throw up some anomalies, resulting in mismatches and incorrectly uploaded files. The tutorial takes you through the process of troubleshooting and gives you some tips on how to rectify problems.
The tutorial also takes you through the process of analysing your matched music collection, and gives you simple instructions on replacing all of your matched low bit rate music with iTunes Plus format songs.
The full tutorial covers:
What is iTunes Match?
Preparing for iTunes Match
System Requirements
De-Duplicating!
Consolidate Genres
Excluding Tracks from iTunes Match
Sanitising Comments
Running iTunes Match
Reviewing iTunes Match Results
Replacing Matched Tracks
Fixing Ineligible Tracks
Using iTunes Match
Once you have iTunes Match running on your Mac, check out the companion iOS video tutorial - SCOI0041 - iTunes Match on your iOS device , to see how to configure your iPad, iPhone, iPod touch or Apple TV to utilise iTunes Match.