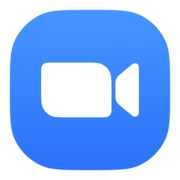 Important Note: Zoom has become the defacto standard for video conferencing in the current climate and has seen its usage explode over the last few weeks. This has also meant that it's attracted significant scrutiny and several potential issues have been identified with the application. In light of the recent findings, the developers are updating the application to address these issues
Glenn Fleishman from TidBits has written a terrific article on the potential issues and how to address them, but even he says
You may prefer to not use Zoom after reading this article. For my part, I continue to rely on it, sometimes daily. However, many people - perhaps tens of millions - have to use Zoom for school and work.
There are many detractors currently saying not to use Zoom, but for many, this may not be possible in the current climate.
Consequently, we are providing this tutorial to get you up and running with Zoom, but would suggest that if you have any concerns, that you take note of Glenn's article and follow his guidance in mitigating any potential issues.
Zoom is an extremely popular video conferencing application, that is used by the British government for press conferences, as well as by schools, universities, and businesses around the world.
In this special tip show, Rosemary shows you how to configure Zoom and quickly host your first meeting, even before creating an account. She then goes on to show you many of its great features including the ability to schedule recurring meetings, create templates that make hosting the same type of meeting or webinar more efficient, how to use the built-in chat, and much, much more. You also learn the many settings Zoom offers to customize your experience.
Some privacy-sensitive issues where Zoom installed a local server on your Mac, or the iOS app sending data to Facebook, have both been resolved and should no longer be a concern for users.
The full tutorial covers
Your First Zoom Meeting
Creating a Zoom Account
Preferences
Video
Audio & Share Screen
Virtual Background
Recording & Statistics
Shortcuts & Accessibility
Invite and Start Meeting
Scheduling
Meetings
Chat
Connect Zoom to Apps
Recurring Meeting Invitations
Meeting Templates (Web)
Additional Preferences (Web)
Managing a Meeting
App Store Links:
ZOOM Cloud Meetings - iOS App Store
Show Links:
Website - Zoom
Desktop Application - Zoom Site
Facebook SDK - Zoom Blog
Zoom Server/Video-On Zoom Blog