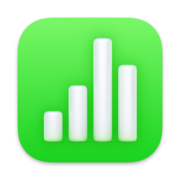 You may think pivot tables are for spreadsheet nerds, and there's some truth to that. Allison's goal, however, is to show you how enjoyable and useful they can be.
Now that Apple has finally brought pivot tables to Numbers, we can create them on our Macs, iPads, and even iPhones. Faced with a pile of data, pivot tables can help you can turn that mess into actionable information.
Allison uses data she's collected about solar energy generation and power consumption to demonstrate how to take a long spreadsheet and turn it into a simple 4x4 pivot table that answers the question, "Am I generating more power than I'm consuming?"
The full tutorial covers:
Pivot Tables on macOS [00:02:36]
First Pivot [00:04:39]
Formatting Date for Summary [00:09:04]
Pivot Tables Refresh [00:10:27]
Filters [00:11:25]
Summarize By [00:14:06]
Pivot Tables on iPad [00:15:44]
Fill Down on iPad [00:16:47]
Pivot Table Chart [00:20:19]
Create Table for Source Data [00:22:22]
Pivot Table Snapshots [00:22:55]
Pivot Tables on iPhone [00:26:13]
Conditional Filters [00:28:56]
Why Not Just Use Filters? [00:30:42]
App Store Links: Apple Numbers
Show Links: Create a pivot table in Numbers on Mac