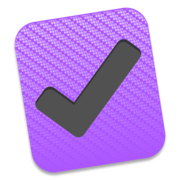 A special guest this week: Tim Stringer. Tim has been a contributor to ScreenCastsOnline before, covering Daylite, but for this week he brings us up to date with the improvements to OmniFocus 3.4 on iPhone and iPad. Since contributing to ScreenCastsOnline, Tim has set up his own video tutorial service, Learn OmniFocus. You can learn more about this terrific service at the end of these show notes, along with a special offer for ScreenCastsOnline members.
OmniFocus 3.4 is a significant update that taps into new functionality that Apple introduced in iOS & iPadOS 13. Most notably, it's now possible to automate OmniFocus in many new ways, thanks to enhancements to Shortcuts.
On the iPad, you can now have multiple views into your OmniFocus database, allowing you to, for example, see the contents of your Inbox in one window while navigating and updating your projects in another.
Watch this video and learn about:
Dark Mode - OmniFocus now interacts with the Dark Mode setting in iOS/iPadOS 13.
Contextual Menus - OmniFocus takes advantage of the new Contextual Menus in iOS & iPadOS 13, making it quick and convenient to change commonly-used settings for folders, projects, actions, and tags.
Inspector Enhancements - It's now possible to change the completed and dropped dates for projects, actions, and action groups on iPhone and iPad.
New Shortcuts Actions - OmniFocus 3.4 for iOS/iPadOS introduces new parameter-based actions that make it easier than ever to include OmniFocus in your Shortcuts automations.
Multiple Windows - OmniFocus 3.4 takes advantage of the window support that Apple introduced in iPadOS 13, allowing you to have multiple windows into your OmniFocus database.
The full tutorial covers:
Introduction
Inspector Enhancements
Shortcuts Enhancements
Multiple Windows
App Store Links:
OmniFocus 3 for iOS - iOS App Store
Show Links:
ScreenCastsOnline Members can join Learn OmniFocus for more great content with a 20% discount off your initial membership payment.
Just use this link and sign up using the coupon code SCO20PERCENT.
Some notes about the special discount code & membership:
This discount would apply to the initial Learn OmniFocus membership payment. Subsequent payments would be billed at the full amount (currently $59 for one year, $39 for six months, and $29 for three months).
Learn OmniFocus members automatically get renewed by default. After joining Learn OmniFocus, members can cancel automatic renewals by visiting the My Account page, clicking on Subscriptions, clicking the View link for the active subscription and clicking "Cancel". They'll continue to have access to Learn OmniFocus for the full duration of their membership and can join again in the future using their existing Learn OmniFocus account.
All Learn OmniFocus memberships come with a 30-day money-back guarantee.