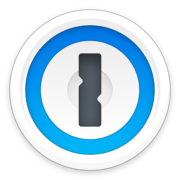 Update - In light of the current situation, it's more important than ever to keep digitally safe, especially when working remotely from home. To help, we've made this full video available to everybody, without the need to sign up for a free trial. If you think others such as family, friends or colleagues might find this tutorial useful, please feel free to forward the link to this page.
Creating and managing passwords is an important aspect of online life today. With the many data breaches issues and passwords being exposed, having a solid system that can manage all of your passwords while making them easily accessible is something we all should implement. 1Password is a password management system that helps you create, store, and access your passwords, as well as other sensitive information such as credit cards, passports, and even wills, trusts, and other important documents.
This is all stored in an encrypted database that stays in sync with all of your devices. Once you've created a master password, you can open what 1Password calls your vaults to access all your stored information.
This week, Todd walks through the setup and installation of the application on the Mac, and shows you its many useful features which make managing sensitive information a lot more flexible and secure.
The full tutorial covers
Can I Trust 1Password?
1Password Subscription Options
Installation & Setup
Interface Overview
Working with Vaults
Creating Logins
1Password Extensions
Creating Secure Passwords
1Password vs. iCloud Keychain
Watchtower
Two-Factor Authentication
Using Categories
Tags
Preferences
1Password for Families Website
Show Links:
1Password - Website - Affiliate Link