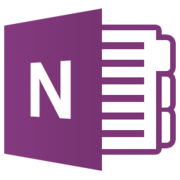 OneNote is a note-taking application from Microsoft that can be used on Mac and iOS. You can type, write or draw with the free form feel of pen to paper. OneNote allows you to search and add clips from the web to better illustrate your ideas. Tags can be used to sort and order your notes so you can easily find them later. Collaborate with anyone, stay on the same page and in sync wherever you are!
OneNote is also adept at handwritten notes on iOS, allows you to highlight what's important and express ideas with colors or shapes. It's easy to pull up your content from anywhere, even if you're offline. You can start on your laptop then update notes directly on iPad.
In this week's show, we show you the basics of OneNote on both macOS and iOS. You will learn how notebooks work and how to break them down into different sections to better organise your ideas.
The full tutorial covers:
Downloading and Installing
Sign In
Touring the Interface
Creating your First Note
Formatting Text
Creating Sub-Pages
Adding Pictures and Files
Searching Notebooks
Downloading and Installing (iOS)
OneNote Interface and Adding Text (iOS)
Drawing in OneNote (iOS)
Searching (iOS)
App Store Links: