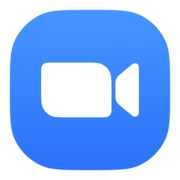 Zoom is an extremely popular video conferencing application, that is used by the British government for press conferences, as well as by schools, universities, and businesses around the world.
In this special tip show, Rosemary shows you how to configure Zoom and quickly host your first meeting, even before creating an account. She then goes on to show you many of its great features including the ability to schedule recurring meetings, create templates that make hosting the same type of meeting or webinar more efficient, how to use the built-in chat, and much, much more. You also learn the many settings Zoom offers to customize your experience.
Some privacy-sensitive issues where Zoom installed a local server on your Mac, or the iOS app sending data to Facebook, have both been resolved and should no longer be a concern for users.