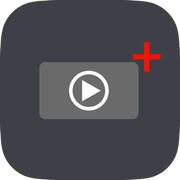 Bento is the consumer level database application produced by FileMaker, and is considered by many to be the "˜missing" iWork application.
Bento allows you to create and update libraries of information for virtually any requirement. Inventories, contact lists, recipes, if there is information you want to store and retrieve, Bento can do it.
Using the latest version, I explore the common features of Bento for iPad, as well as looking at the complete reworking of the user interface for the iPad
From creating a new database (or library in Bento speak) to utilising the built in or downloadable templates, I cover all the bases. In addition, I take a look at the powerful views within Bento to enable you to access your data in the most appropriate way for the task in hand.
I also look at the different field types and identify some brand new fields and their usage, finishing off with a look at exchanging data with other applications.
For information on Bento for Mac, check out this week's Mac tutorial - Bento 4 for the Mac
This full tutorial includes sections on:
Introduction to Bento for iPad
Exploring the Bento UI
Using Fields & Table View
Adding Fields in Table View
Using Form View
Next week I'll take a look at some other aspects of Bento on the iPad as well as a peek at Bento on the iPhone.