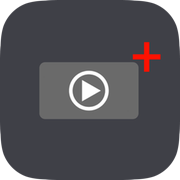 As part of our ongoing coverage of all the new iWork applications, this week I take a look at Numbers for the iOS.
Apple have re-written Numbers from scratch to add additional compatibility with the Mac version, and to allow you to share and collaborate on iCloud.
This first in a two part series will take you through the basics of Numbers and give you a good understanding of some of its core features and capabilities.
[Note: The day before publication, Apple released Numbers v3.1 on the Mac as well as an updated iOS version. The new version does not impact on any of the elements covered in this video as it'd mainly bug fixes and stability improvements, with just a couple of tweaks - I'll cover them next week]
Next week, I'll delve more deeply into formulas and functions as well as charts and more! Don't forget to check out the companion Mac episode SCOM0436 to take a look at Numbers on the Mac.
The full tutorial covers:
Introduction
Working with Files
Working with Sheets
Working with Tables
Working with Text
Working with Numerics
AutoFill
Working with Dates