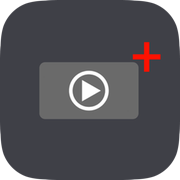 Following on from the last episode, I continue examining the three iWork applications available on iOS, this time completing my look at Numbers - the spreadheet application.
You might think that a spreadsheet might not lend itself to working using a touch interface easily. However, once you've mastered some simple techniques, it's a breeze. It's even possible to create some specially optimised touch controls to enter data, all with just a few taps.
This second part of a two part series takes you through some of the more useful aspects of using Numbers on iOS.
In this tutorial, I take a look at some of the techniques used for copying and manipulating data in your spreadsheet, how to convert tables to charts and some basics of using formulas and functions. I also take a look at using and creating interactive forms on the iPad for entering and editing your data.
This full tutorial includes sections on:
Copy, Cut Paste & Fill
Working with Charts
Formulas & Functions
Using Forms