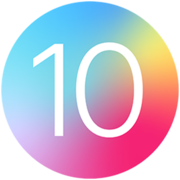 Each year, a new version of watchOS is released, yet to date, the overall look and feel of the operating system has remained largely unchanged.
However, watchOS 10 is very different. With an overhaul of the interface, it's sleeker, faster and makes a lot more use of the dimensions of your watch face, with full-screen apps. Smart Stack allows you to quickly access widgets from either the Digital Crown or swiping up from the bottom of the watch face.
In this video, Lee walks you through the new layout and showcases some of the more impressive app redesigns.
The full tutorial covers:
SmartStack [00:00:51]
Messages [00:05:07]
Music App [00:05:46]
Modify Widget Trio [00:06:42]
Grid View [00:07:41]
Control Centre [00:08:13]
Weather App [00:09:07]
Activity [00:12:08]
Stocks App [00:13:51]
Heart Rate [00:14:55]
Sleep App [00:15:41]
Home App [00:17:28]
World Clock [00:18:14]
Contacts App [00:19:51]
Compass App [00:20:25]
Mindfulness - State of Mind [00:22:44]
New Faces [00:24:34]