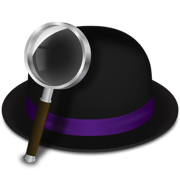 The third and final (for now) part of the Alfred v2 Masterclass!
Alfred v2 has been re-written from the ground up to be faster, more efficient and easier to use.
This week, I finally take a look at the brand new workflows feature of Alfred v2, accessible via the optional Powerpack.
I think you'll be impressed!
In this extended episode, I take a look at some of the core principles behind workflows, and examine some of the provided sample workflows. I also take a look at some of the most popular (and most impressive) third party workflows to demonstrate just what can be achieved.
This full tutorial includes sections on:
Workflows Overview
Recreating Some Sample Workflows
Workflow Templates
Shared Workflows
Battery Workflow Link
Weather Workflow Link
AlfredTweet2 Workflow Link
Evernote Workflow Link