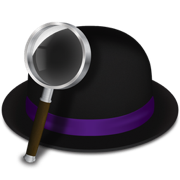 Continuing on from last week, it's part 2 of an Alfred v2 Masterclass!
Alfred v2 has been re-written from the ground up to be faster, more efficient and easier to use.
According to the Alfred blog, less than 15% of Alfred v1"²s code was reused and every feature has been carefully improved. In addition, they've added in some neat new features, including WorkFlow, a highly customisable replacement for Extensions and Hot Keys.
This week, I take a look at some of the changes to the built in features of Alfred v2 with the optional Powerpack.
This full tutorial includes sections on:
Calculator & Dictionary
Contacts
Clipboard History & Snippets
iTunes Mini Player
System & Terminal/Shell
Customising Alfred