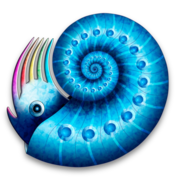 DEVONthink is one of the most powerful database applications made for the Mac. In fact, some people have said this one application makes it worth getting a Mac just to run it!
In this introductory episode, Todd Olthoff takes us through all of the core features of DEVONthink Pro Office.
In this first of three screencasts, Todd will look at the initial set up, explore the user interface, and show the many types of files DEVONthink works with and the various ways to get your information into DEVONthink.
Although this tutorial features DEVONthink Pro Office, many of the features are also included in the other version of DEVONthink.
The other screencasts in the DEVONthink series will be published in December and January.
The full tutorial covers:
Introduction
Installation & Set Up
Creating a Database File
DEVONthink Interface
Import & Indexing Files
Import by Drag & Drop
Import to System Wide Global Inbox
Import by Share Extension & Services Menu
Import with the Sorter
Import Using Groups & Tags Panel
Importing Contacts
Import Web Content
Import Email
Import Evernote Files
Import Using a Scanner
Conclusion
Show Links:
Clickable Links (Except for Apple TV App)
Get a 20% discount on all three editions of DEVONthink (Personal, Pro, Pro Office) as well as the Infoworker's Pro (Office) Bundles by using the discount code below during checkout.
promo-mso-2016
The coupon is active from Dec 1st through Feb 28th 2017
DEVONthink Website - Link
---
Options to Access or Purchase Full Tutorial
There are many ways to access this tutorial either as an SCO Member or if you wish to purchase this individual tutorial
SCO Members
Non Members