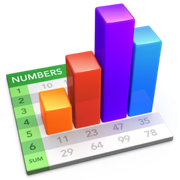 The final part of our two part series on Numbers for the Mac.
Apple have re-written Numbers from scratch to add additional compatibility with the iOS version, and to allow you to share and collaborate on iCloud.
In this episode, I take a look at using formulas and functions as well as inserting and manipulating charts and other objects into your spreadsheets.
Don't forget to check out the companion iOS episodes SCOI0147 & 148 to take a look at Numbers on the Mac.
The full tutorial covers:
Selecting & Moving
Formulas & Functions
Conditional Highlighting
Sorting & Filtering
More Functions
Working with Charts
Text, Shapes & Media
Working with Comments
Sharing Spreadsheets
Printing
Exporting